John MacArthur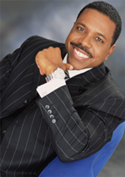 I don't watch much television, and when I do I generally avoid the Trinity Broadcasting Network (TBN). For many years TBN has been dominated by faith-healers, full-time fund-raisers, and self-proclaimed prophets spewing heresy. I wrote about the false gospel they proclaim and the phony miracles they pretend to do almost two decades ago in Charismatic Chaos (Grand Rapids: Zondervan, 1992. See especially chapter 12). I had my fill of charismatic televangelism while researching that book, and I can hardly bear to watch it any more.

Recently, however, while recovering from knee-replacement surgery, I decided to sample some of the current fare on TBN. From a therapeutic point of view it seemed a good choice: something more excruciating than the pain in my leg might distract me from the physical suffering of post-surgical trauma. And I suppose on that basis the strategy was effective.

But it left me outraged and frustrated—and eager to challenge the misperceptions in the minds of millions of unbelievers who see these false teachers masquerading as ministers of Christ on TBN.

I'm outraged at the brazen way so many false teachers twist the message of Scripture in Jesus' name. And I'm frustrated because I'm certain that if these charlatans were not receiving a large proportion of their financial support from sincere believers (and silent acquiescence from Christian leaders who surely know better), they would have no platform for their shenanigans. They would soon lose their core constituency and fade from the scene.

Continue reading....